attention all veterans
Join VFW and become a member of the greatest veteran's service organization on the planet.



Online Reporting
[Click Here to submit a report online]
Department of Veterans Affairs
APPLICATION FOR ANNUAL CLOTHING ALLOWANCE
Traffic Court assistance for homeless
(or formerly homeless) veterans

Post 7589's
Service Officers
are available to assist you.
Please call for an appointment.

703-659-0849
[Email]



Need help with filing VA claims?

VA DVS AGENT SERVICE
2nd & 4th THURSDAYS
0900 - 1500
Post 7589
9304 Centreville Rd.
Manassas, Virginia

Appointments Preferred
Walk-ins Accepted

703-359-1210

Recent Additions and Updates
Sgt. Richard Beanís Funeral Services
&
Interment at Quantico National Cemetery

Friday, October 3, 2014

Pierce Funeral Home
9609 Center Street, Manassas

1130 - 1230 Visitation with Family
1230 - 1300 Funeral Services
1300 Escort to Quantico National Cemetery for
Intermit services with full military honors by the United States Army
1500 Reception at American Legion Post 10
Virginia VETERAN
News from/about VFW in Virginia
Recently mailed to Virginia VFW Members
Nina Walker and Pete Slusher are THE KING AND QUEEN of the VFW Post 7589 Aluminum Can Tab Collection Program.

Between them, they have contributed over 25,000 tabs.

Their efforts show what can be accomplished with dedication and a little effort.

We started this program in April 2014 and are now at the six month milestone.

We want to crush our one year goal of 125,000, so maximum effort by everyone is important.

We continue to expand our network of contributors, so spread the word.

The need for the services of the Boston Burn Center is endless, so we are making this effort a permanent VFW Post 7589 Community Service program.

Sept. 13: Youth Committee yard sale.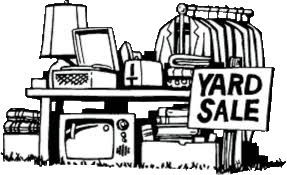 LADIES AUXILIARY YARD SALE
SATURDAY, OCTOBER 18, 2014
7 AM - 1 PM
---



34 Games Including:

$500 Progressive Jackpot
4-Corner Stamp Progressive

90:10 Jackpot
(Prize = 90% of sales)

Pull Tabs
$10.00 Bingo Book
(includes Early Birds)
WEDNESDAY MORNINGS
OPEN TO THE PUBLIC

DOORS OPEN 7:30 AM

GAMES START AT 9:15 AM
SPECIAL
BUY 2 BOOKS
GET A 1/2 BOOK FREE